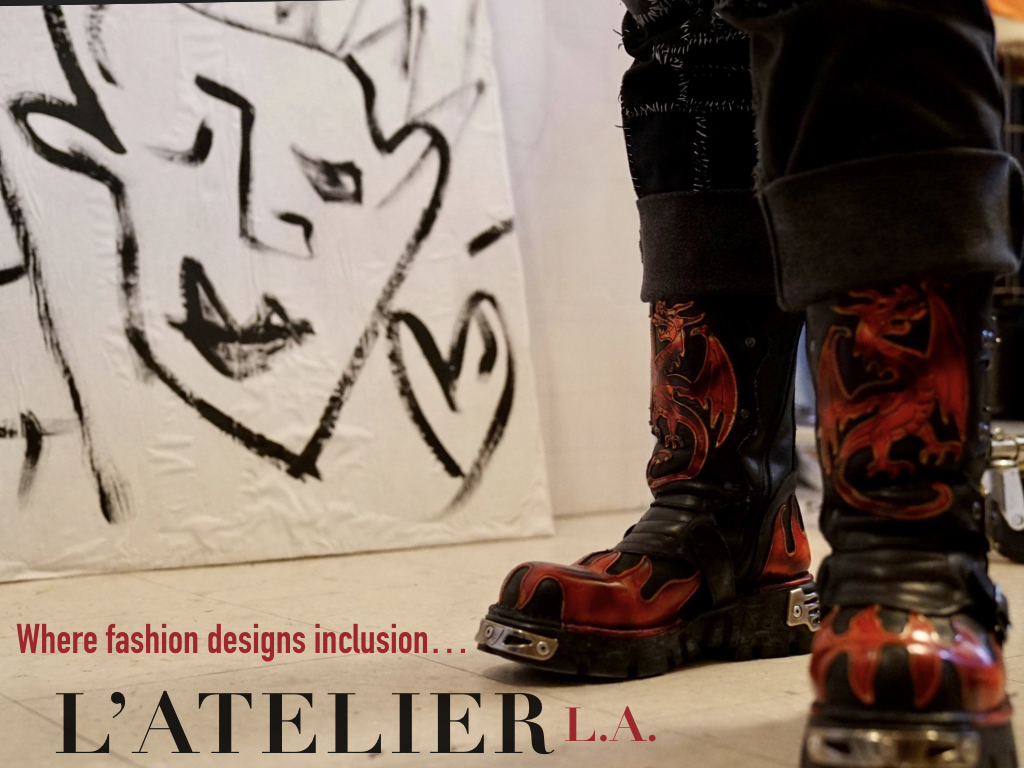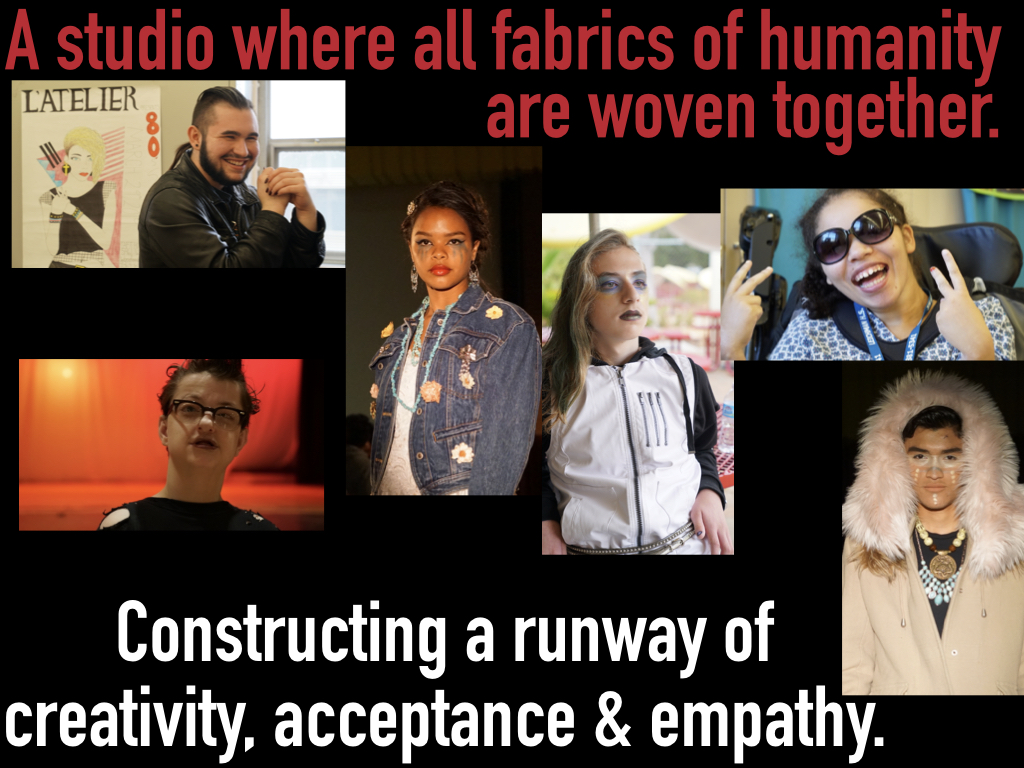 FASHION
"Style is a way of saying who you are without having to speak." - Rachel Zoe
This summer, (in collaboration with Inclusion Clubhouse, The Legacy Center and Key Ben Ami), Mother Road Studios launches L'Atelier L.A., our 4-week fashion program, where participants (a.k.a. "collaborators") from all walks of life, including communities marginalized or underserved, come together to plan, create and design an all-inclusive fashion show!
Under the guidance of an award-winning Career Technical Education teacher with over 15 years' fashion industry experience, participants will have real-world, hands-on experiences, learning many different facets of fashion including history, design, modeling, cultural influences, styles and trends. Our inclusive learning environment prepares participants for dynamic careers at the creative forefront of the fashion industry.
Participants will also have an opportunity to create fashion portfolios and discover how their own personal interests can be explored through fashion design.
Each team will gain knowledge as to different ways to design adaptive clothing for people with disabilities, including those with physical challenges and sensory issues. They will then incorporate this into their own runway designs.
Field trips to local thrift stores and visits from industry mentors will also provide inspiration as each team will reuse, recycle and repurpose clothing and materials to create their unique clothing lines related to the theme of our fashion show.
Our culminating FASHION SHOW and GALLERY will have a unique flair to it as we incorporate live music, dance, graphic arts and digital media, showcasing the designs and capturing the powerful revelations and stories of personal growth and group achievement experienced during our 4-week program.
Throughout this process, participants will gain acceptance and appreciation for each others' challenges and talents, while also developing 21st century skills such as:
Creativity

Collaboration

Communication

Critical Thinking

Flexibility
Providing a creative platform with inclusive opportunities for people from different communities, learning to work together, builds; compassion, empathy, patience, tolerance, acceptance, understanding and a sense of belonging, creating stronger communities.
Everyone's contributions are valued and appreciated, regardless of their challenges. Tasks and responsibilities will be tailored to ensure that all participants are able to fully contribute to the best of their ability. Modifications will be made based on individuals needs' and interests.
**If participants need more than general supervision for participation, safety, health or behavioral needs, they should plan on attending with their own support person.**
WHO: Participants for our July 2019 Summer Session: Ages 18 years and up (If you are younger than 18 yrs old, please send us your contact info and we will add you to our email list for future fashion programs that will include younger age participants.)
WHEN: Begins July 8th* through August 2nd, 2019 from 1pm to 4pm each day, Mondays through Fridays. (no weekends) We encourage participants to attend everyday, however, we understand summer schedules may vary and can accommodate as needed. Our Fashion Show and Gallery Exhibit is Thursday, August 1st, 2019 at 6:30pm.
* Our session has begun but we are still have some limited availability. Please fill out the registration form and we will contact you.*
WHERE: The Legacy Center, 6011 Variel Ave. Woodland Hills, CA 91367
COST: Tuition is $349** for the entire program (all 4 weeks) Payment can be paid in installments if needed.
**Scholarships may be available for those needing financial assistance. If needed please check the box on the registration form and we will work with you to ensure your participation in our program.
Sign up now for L'Atelier L.A. Click the button below. Registration is still opened!
If you would like to learn about becoming a Sponsor for our program please click below and we will contact you. Thanks!